ANNOUNCING! SUSAN HOPKINS LIFESTYLE FOR KRISTIN DROHAN COLLECTION... ON OneKingsLane.com TODAY!
Feb 19, 2013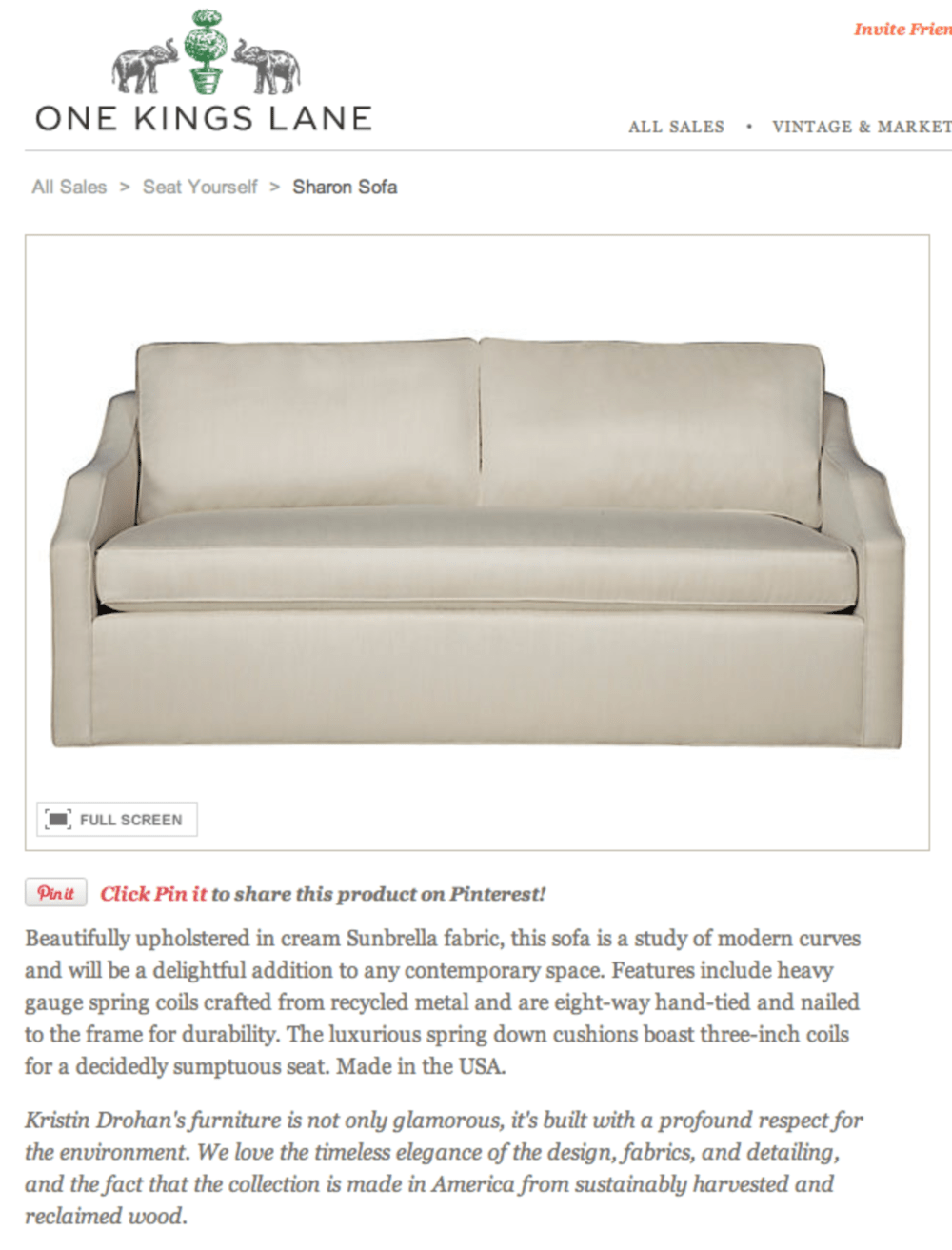 I am very proud to announce my new furnishings line called Susan Hopkins Lifestyle. You can check out the initial pieces here.
This past summer I was invited to design furniture for the Kristin Drohan Collection, which is a North Carolina based manufacturer of high-end furniture built with the best materials and the highest respect for the environment. I met Kristin for the first time in September, and we clicked immediately sharing an obvious passion for furniture, interiors and not sacrificing quality – AT ALL! We also share a passion for being environmentally responsible.
Susan Hopkins Lifestyle for Kristin Drohan Collection
It is an absolute pleasure to announce this new venture. We hope you'll also check out Kristin's site. She's currently building a new site where you'll be able to see our complete collection, hopefully in the next month or so. So please check back!
For the next three days in the "Seat Yourself" sale on OneKingsLane.com, the Sharon sofa will be available! This is our first piece shown on onekingslane.com and it's surreal. Pinch me! Click here to see the sofa!
We're also proud to offer To-The-Trade pricing, so if you're a Designer please contact us and we'll send you the application to get started.
Happy shopping! www.kristindrohancollection.com