FOUR TRENDS HOME DESIGNERS ARE USING TO DECORATE FOR MINIMALIST ARCHITECTURE
Oct 24, 2018
For many renters and homeowners, the home's architectural style informs the interior design scheme used by a Philadelphia interior designer to transform the space into a home. An individual living in an industrial building converted into loft apartments will probably have a very different interior design plan from an individual who lives in a Victorian townhouse, and that individual's design choices are going to differ from the choices somebody living in a mid-century beach house makes.
Right now, minimalism is popular in architectural design. If you're living in a minimalist space, you're familiar with how peaceful a minimalist space can be, but also how easily it can feel cold. Warm up and personalize your minimalist space with the design trends below.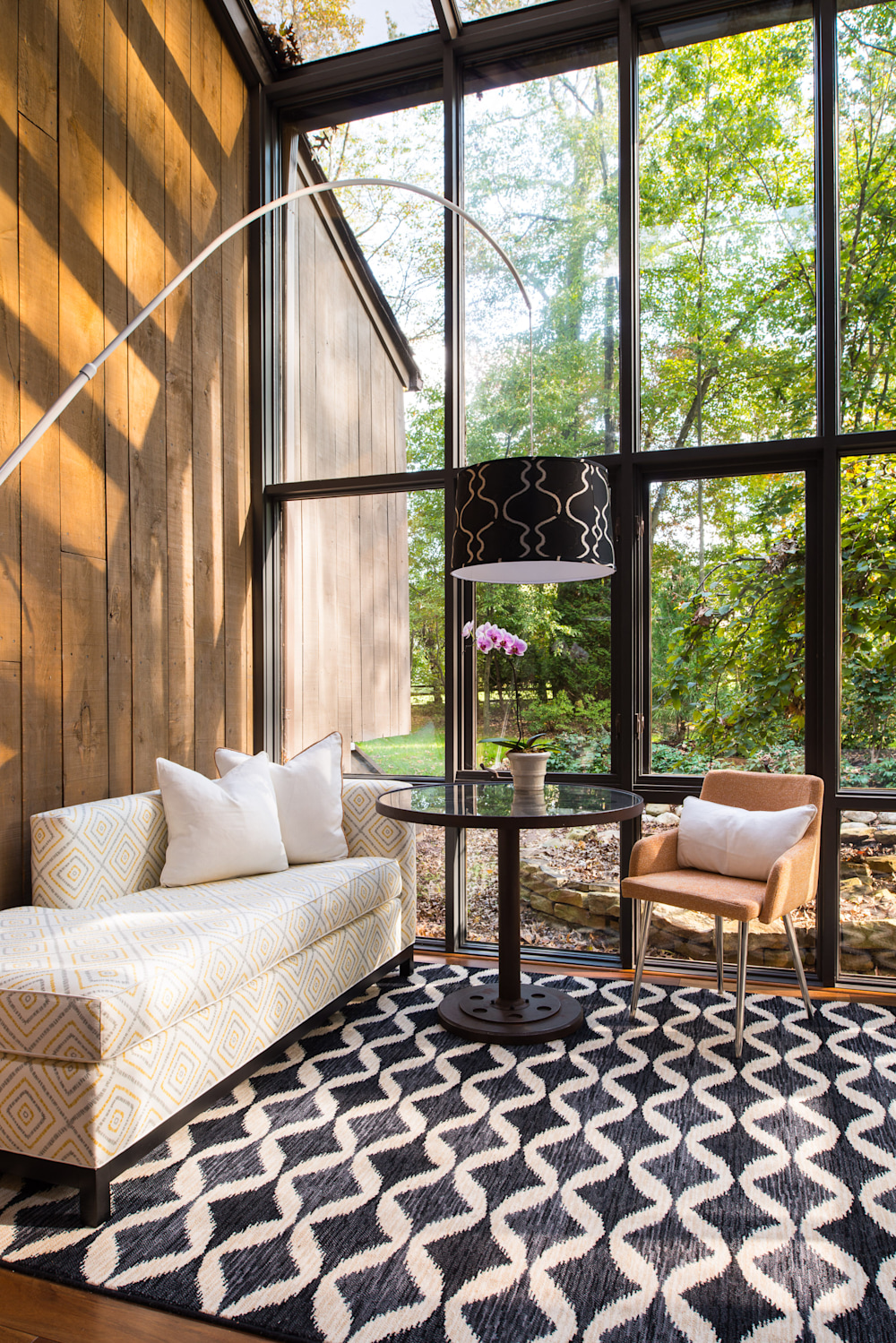 Vibrant Colors
Although minimalist designs often use a lot of neutrals, particularly black and white, you can highlight key elements of each room with pops of vibrant color. In fact, trend forecasts for 2019 make heavy use of jewel tones and other deep, saturated colors, so you'll be ahead of the design curve by making them part of your minimalist design motif.
Varied Textures and Organic Materials
Add warmth to a minimalist space by using varied textures in creative ways. Organic and natural materials like burlap and wicker are very chic right now and can add homey touches to an otherwise sterile space.
A few interesting ways to use texture in your design motif are:
Throw rugs

Wall décor like macrame hangings

Throw pillows

Plush furniture

The walls themselves. Consider using a textile, rather than paint or wallpaper, to cover a wall.
Storage-as-Furniture
If your room's cluttered, it's not minimalist. Minimalism is based on the concept of clutter-free rooms and open spaces. But you've got to put your things somewhere, and the perfect solution for your minimalist home is using furniture pieces that double as storage.
Choose an ottoman that opens to reveal storage for couch blankets and throw pillows or a television stand that has drawers and cubbies. You can even work the boxes and other storage containers you choose into your design by opting for clean, basic storage solutions to put in your storage-as-furniture pieces.
Simplicity
It's rare to find an ornate chandelier or a large, heavy-framed oil painting in a minimalist's home.Minimalism is all about keeping your designs simple, and that translates to straight lines and minimal adornment. Designers working in minimalist spaces often choose simple lighting fixtures and hardware to make bold, yet basic, statements about the spaces. Minimalist architecture emphasizes simple living and truly valuing the things you have, rather than filling your home with things you don't necessarily need. Minimalism is more than a design trend; it's a lifestyle. And living that lifestyle means keeping things simple.
Get a Chic Home Design with an Experienced Philadelphia Interior Designer
If minimalism's your thing – or even if it's not – start hashing out ideas for your next interior redesign with an experienced interior designer today. Get started with Susan Hopkins Interior Design, LLC by scheduling your initial consultation with us.