HOME COLOR TRENDS YOU NEED TO KNOW IN 2018
Jun 27, 2018
Every decade has its interior design trends, and within each decade, every year has its hot colors. If you're painting a room – or your whole house – this year, take a look at House Beautiful's home color trends you need to know in 2018 for some inspiration and consider contacting a Philadelphia interior designer for help.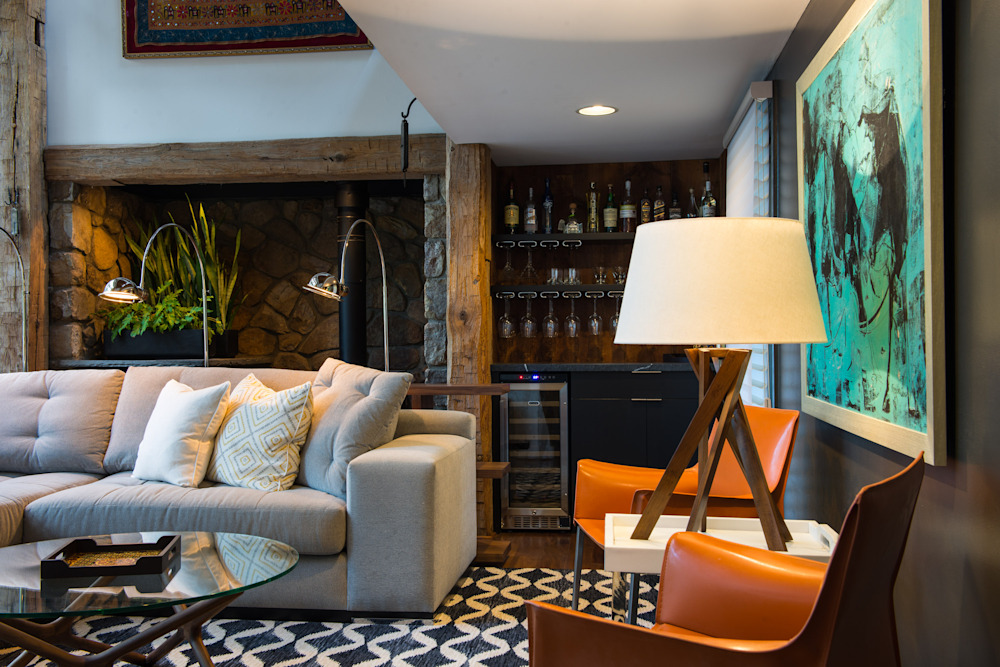 Ultra Violet
Named Pantone's Color of the Year for 2018, it's no surprise ultraviolet is on this list. According to Pantone, ultraviolet is a "dramatically provocative and thoughtful purple shade." There's nothing subtle about ultraviolet, so if you're not a subtle person, this is the perfect shade for your home.
Black
It feels natural to shy away from black for interior walls, and with good reason: black walls can make a room feel small, dark, and unwelcoming. But this year, interior designers are showing that black can be used in a tasteful, engaging way. If you're thinking about using black, keep in mind that a little bit goes a long way. Consider painting one wall in a room black and the other three a lighter, contrasting color.
Bold Jewel Tones
Ultraviolet and black have one pretty big trait in common: they're both saturated, bold colors. And they're not the only saturated, bold colors making a splash in 2018. Other hot colors homeowners are using this year are:
Crimson;

Dark turquoise;

Ocean blue; and

Emerald.
Don't be afraid to go bold this year. Your home is a representation of you, and if you see yourself as a complex crimson or a rich emerald, roll your personality onto the walls.
70s Throwbacks
Colors cycle in and out of popularity. This year, throwbacks to the 1970s are popular, with the following three colors making a notable comeback:
Marigold;

Olive; and

Sage.
Using throwback colors can give your home a cool, retro feel. To maintain the line between retro-chic and looking dated, work with an interior designer to balance your throwback colors with other shades and more modern furniture and fixtures.
Your Interior Designer can Make Recommendations that Work for your Home
You can get a can of paint and paint your rooms yourself, or you can save yourself time and get a more comprehensive look for your home by working with an experienced interior designer. A designer can look at the space you have and determine a few effective color choices for it. He or she might even suggest colors and combinations you never considered for your space.
Having an interior designer take charge of your home's redesign can make it more attractive to prospective buyers. If you're considering painting as a way to increase your home's value, invest a little bit extra in having the home's interior refreshed to help the house sell more quickly.
Work with an Experienced Philadelphia Interior Designer
When you're ready to start working with an experienced interior designer, give Susan Hopkins Interior Design, LLC a call to set up your consultation.