How to Style Your Living Room
May 04, 2022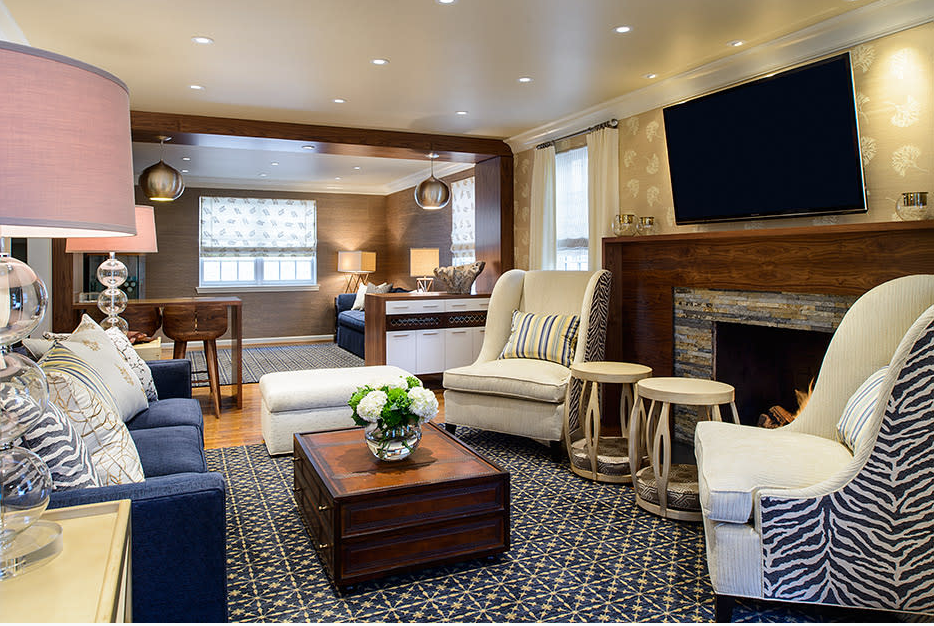 Bring in Texture
Texture is essential for making any space feel cozy, but it is often an overlooked element. Mixing plush textures such as faux fur rugs and pillows with harder textures such as metal, stone and glass will add a lot of variety and make a space even more inviting. Plants also help to add texture and they go a long way in brightening up a space.
Mismatch Furniture
Go through any furniture store and you will likely see many space setups that contain matching furniture. Just because that is what they do on the showroom floor though, does not mean it works in an actual living room. Matching all of your furniture works in spaces such as formal dining rooms, but not in a room you are trying to make feel cozy. Start by incorporating a soft fabric sofa with leather chairs so the pieces contrast each other in a way that is obviously intentional. Then move on to mismatching other furniture as you find pieces you love.
Know Your Needs
It is easy to fall in love with a piece of furniture or artwork and want to get it into your space right away. Before you do though, you must assess your situation and needs and make choices that are in line with them. For example, if you have pets, velvet furniture is not the best choice but surprisingly, leather is a great option. Additionally, if you have small children, you probably do not want a sculpture with sharp points sitting in the middle of the room.
Play with Color
You can create a beautiful space without using any bright colors, but even just a splash of color will go a long way when creating an inviting and relaxed atmosphere. If you are unsure about where and how to use color, start with furniture pillows and branch out from there.
Add a Rug
The floor of any room is often referred to as the "fifth wall" and it is important you do not overlook it. Adding a patterned rug is a great way to add warmth to a space and pull the entire living room together. Rugs can also be used in carpeted living rooms and layering these two elements will also add in more texture.
Call Our Interior Decorator in Philadelphia for More Design Tips!
Whether you need to design a living room from scratch or you just want to freshen up your space, our Philadelphia interior designer Susan Hopkins of Susan Hopkins Interior Design, LLC, can help. Call us today or contact us online to schedule an initial consultation so we can get started.