USING TECHNOLOGY TO HELP YOU ENVISION YOUR SPACE
Apr 30, 2018
Today, we have the luxury of being able to use technology to build virtual spaces. One way to utilize this type of technology is to build virtual representations of real-life spaces you would like to build or transform. For example, say you're considering a home renovation project with aPhiladelphia interior designer. Home renovations are expensive and time-consuming and often, homeowners find themselves regretting the choices they made later. Rather than committing time and money to a renovation after only imagining the finished product, you can use various apps to take a look at what your finished space will look like by building it for free in cyberspace. With this type of technology, creating the interior space you want can be far less expensive and stressful because you can try out different ideas until you find the one that works best for your home.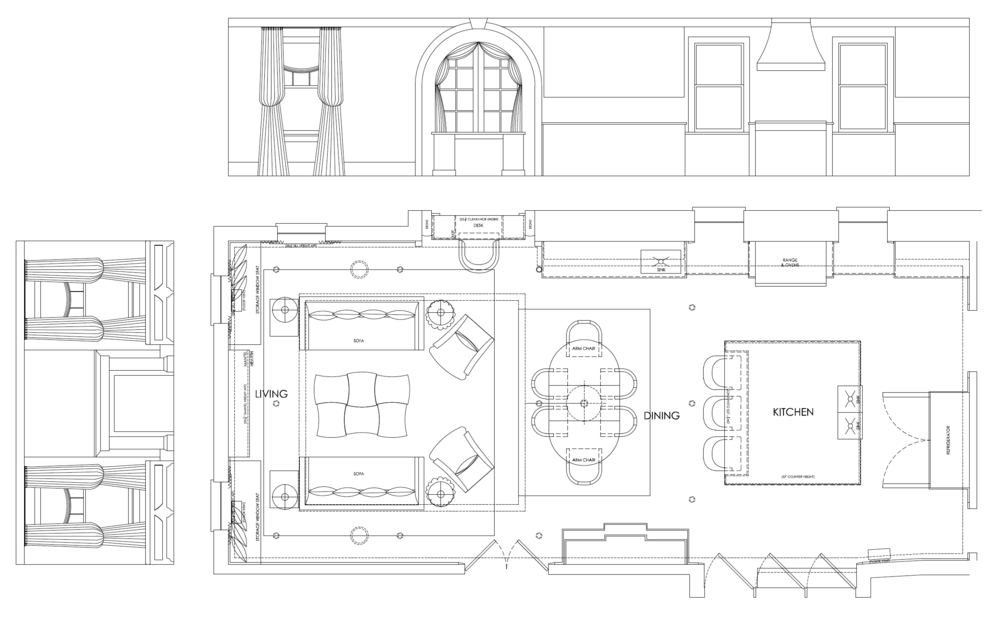 Try Out Paint Colors Without Marking Your Wall
If you're thinking about painting one or more of the walls in your home, don't spend money on paint cans or create more work than necessary for yourself by painting small patches of potential color on the wall, knowing that you'll have to eventually paint over these patches. Instead, use your smartphone to test colors on your walls without having to open a paint can.
There are a few apps that make this possible. With many of these, you can take a photograph of a wall in your home and virtually apply a new paint color to it. This way, you can see how different colors work with your décor, furniture, and the lighting in the room.
Plan Rooms Online – At No Cost!
There are a lot of free programs that let you try out different furniture options, color schemes, and architectural details in 3D. These programs can make envisioning your new space fun because many of them feel like you're playing a video game. By creating your ideal interior space in 3D, you can also make it feel more "real." Walking through a virtual diagram of your vision for your home is a more effective way to determine what you like and what your space actually allows than trying to make sense of a 2D drawing.
Feel Confident Doing It Yourself with Online Renovation Tools
If you're inclined to do some, or even all, of your room renovations yourself, there are a variety of online sites to help you, as well. To be sure, many websites, including Renovate Your World by the Home Renovator, provide free worksheets, tool lists, and other resources for homeowners who want to DIY their renovation projects. These incredible tools can take the guesswork and stress out of a DIY renovation project.
Work with an Experienced Philadelphia Interior Designer
When you want to refresh your space, work with an experienced Philadelphia interior designer. By working with an interior designer, you can push your original vision for your project beyond limits like your budget, your time, and your technical capability. To get started on your interior design project, contact Susan Hopkins Interior Design, LLC today to set up your initial consultation with us.